Saves Money
By saving heat, chemicals, cleaning and extending equipment life, your Save-T cover quickly pays for itself. You can save up to 70% on operating costs–a great return on your investment.
Energy and heating costs
The Save-T cover acts as a passive solar heater by capturing the sun's radiant heat. It reduces heat evaporation, keeping the pool warm when the air temperature cools off at night. This dramatically cuts down on heating costs while extending your swimming season.
Water and chemicals
By reducing evaporation, your Save-T pool cover cuts water loss and reduces the use of chemicals. On indoor pools, your cover prevents evaporation, and in most cases, can eliminate the need for expensive dehumidification systems.
Cleaning and maintenance
Keep dirt, leaves and debris out by simply keeping your pool covered. The Save-T pool cover reduces maintenance costs and keeps your pool cleaner.
Pool equipment and pool life
With the heat kept in, and with dirt and debris kept out, your pool equipment works less and lasts longer.
Saves Time
Ready to hop in the pool? In under a minute, an Arizona Pool Covers pool cover glides across the pool to reveal your refreshing water.
An Arizona Pool Covers automatic safety cover is convenient for everyday use. Whenever you're not swimming, the pool can be covered to keep it safe and clean.
The cover keeps dirt and debris out of the pool, reducing cleaning and maintenance costs and wear on pool filtration systems. This means you can spend more time enjoying your pool and less time working on it.
Saves Energy
Would you want to use energy to heat your house if you didn't have a roof? The heat would be wasted, much in the way an uncovered pool wastes heat through water evaporation.
Get a more energy-efficient pool with a convenient cover
The U.S. Department of Energy has stated that a pool cover is the single best way to reduce heat loss on a pool. By limiting unnecessary evaporation, you'll save energy and still be able to enjoy swimming in a warm pool.
Opening and closing a Cover-Pools pool cover is easy enough that you can cover your pool whenever you're not actively using it — it's the convenient way to make your pool more energy efficient AND safer.
Arizona Pool Covers pool covers are a perfect complement to other energy-efficient pool equipment such as variable-speed heat pumps and heat exchangers. They bring heat to the pool more effectively, then the cover keeps that heat from escaping.
Collect solar energy
Pool covers act as a passive solar collector by capturing the sun's radiant heat. When a pool is covered, there can be a solar heat gain up to 10 to 15 degrees, making it less expensive to heat the pool.
Extend your swimming season
A pool cover will help keep your pool warm when the air temperature cools off at night. This dramatically cuts down on heating costs and can extend your swimming season by several months.
Save money on energy and heating costs
By sealing off the pool and reducing heat evaporation, a Cover-Pools cover reduces heating costs up to 85%.
Saves Lives
A safety pool cover offers numerous benefits for swimming pool owners, but the benefit that trumps them all is that they prevent drowning.
As a safety device, the cover acts as a horizontal fence, completely sealing off the pool and preventing accidental access to the pool water by children, pets, and uninvited visitors.
And while there's no substitute for proper supervision, your pool can be protected even when you're not around. It's the ultimate safety barrier that no pool should be without.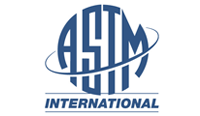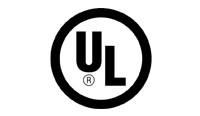 Safety Certifications
Cover-Pools pool covers are independently certified to exceed the requirements of the American Society for Testing and Materials (ASTM F1346-91), which sets safety standards for pool covers.
Cover-Pools pool covers are UL listed (U.L. file E52841) for A.S.T.M. safety and US electrical standards.They are also listed for Canada electrical standards.